All tires will eventually wear down and lose their tread the more you drive. As time passes, even if you don't drive your vehicle very often, depending on if your vehicle is kept outside in the elements, your tires will dry rot as well. To make sure your vehicle is safe to drive at all times, it's important to make sure you stay on top of rotating your tires and replace them when necessary.
Time to Rotate Your Tires
While every car is different and you should always consult your owner's manual, typically your tires should be rotated every 5,000-7,500 miles or every six months. By rotating your tires, all four tires have a chance to wear evenly. How your tires will wear depends on if your vehicle is front-wheel drive, all-wheel drive, 4-wheel drive, or rear-wheel drive. Scheduling appointments to rotate your tires regularly will help extend their overall lifespan.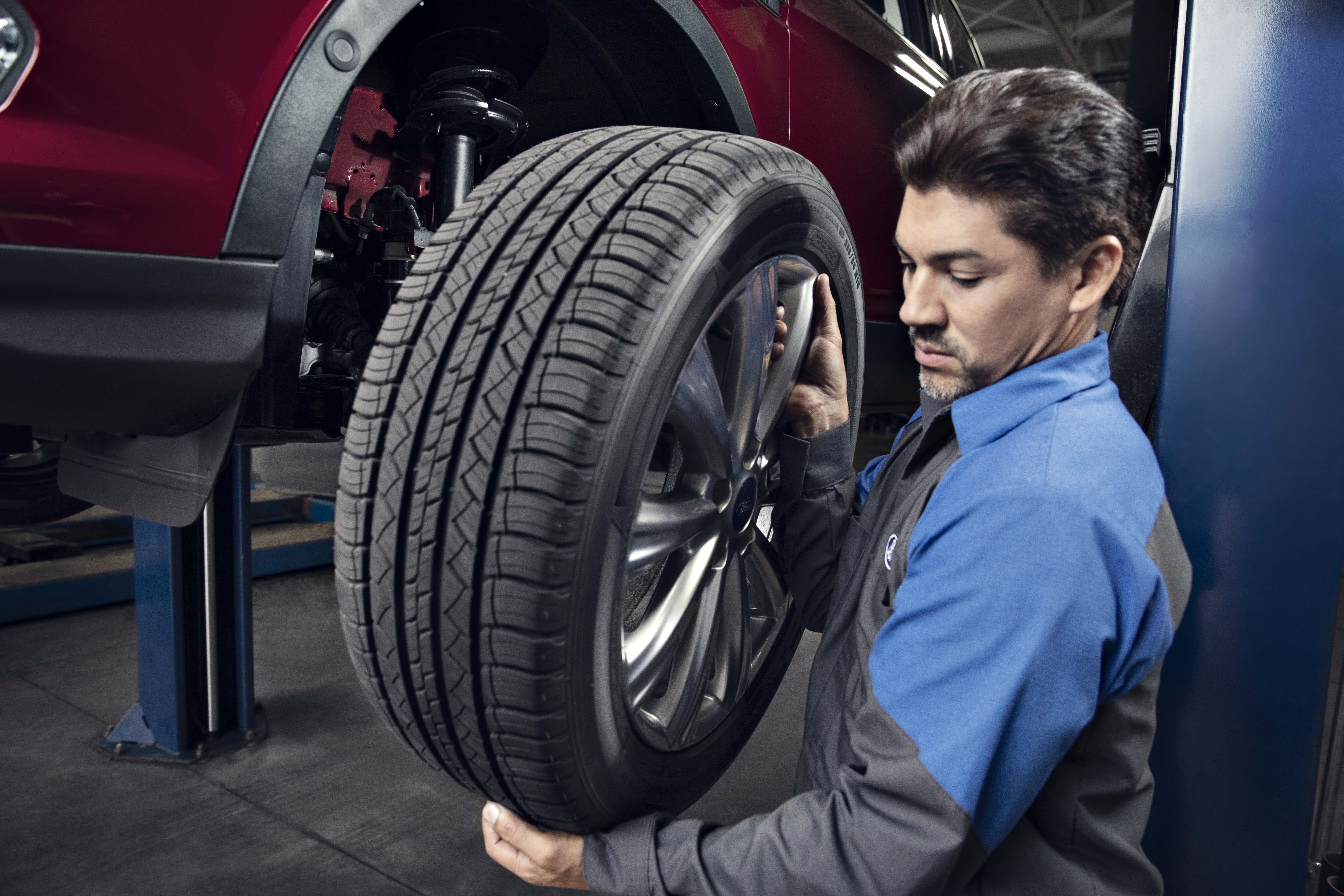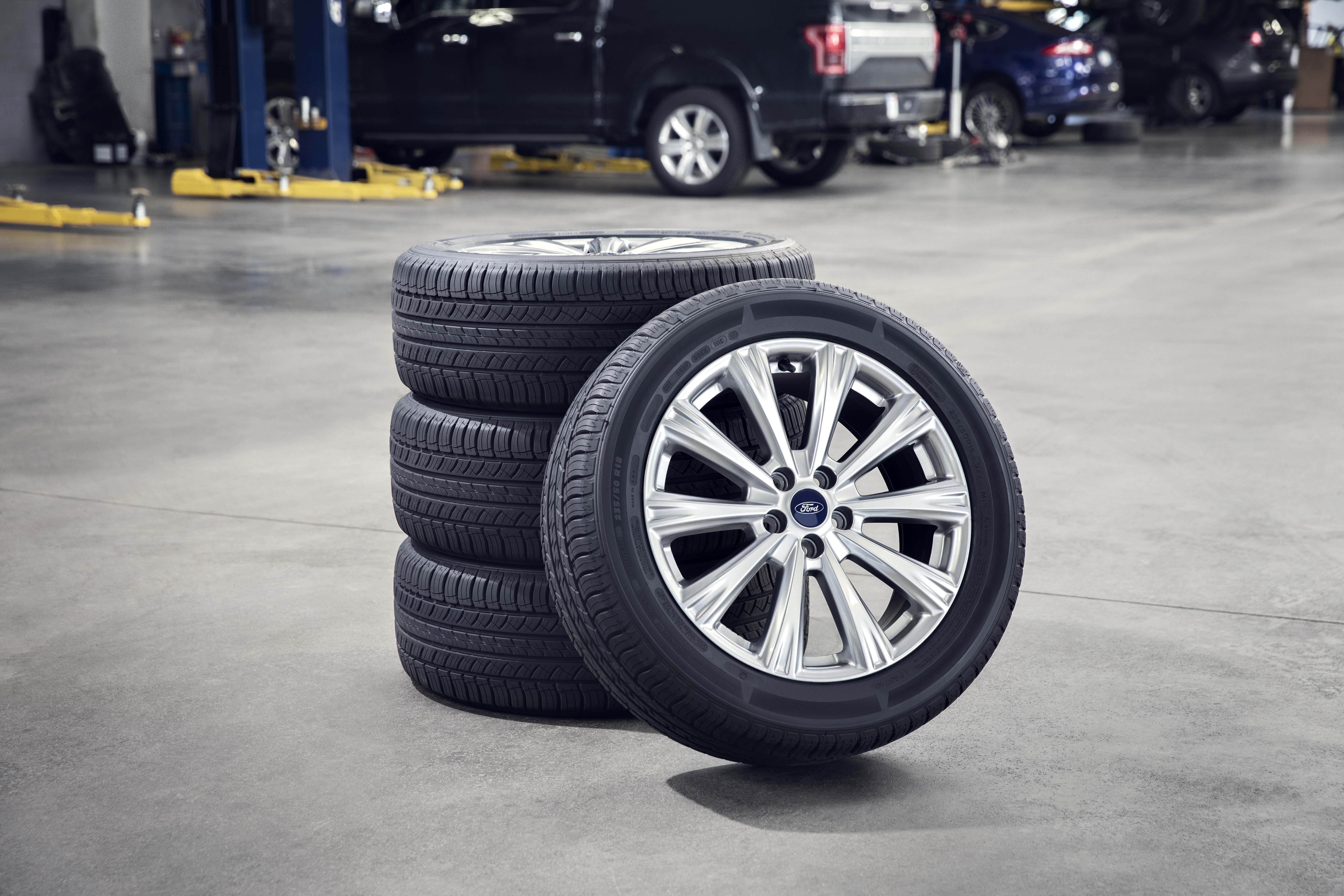 Replacing Your Tires
While rotating your tires will extend their lifespan, it won't prevent the need to eventually replace all four tires. As your tires wear and become more bald, they lose their ability to maintain traction on the road. Without maintaining traction, your car will become hazardous not only in inclement weather, but also around turns. At Pacifico Ford, we know what brands work best with your specific Ford vehicle and can make educated recommendations to you, so you're not stressing about picking a reliable tire. We'll get your new set of tires mounted and balanced, so you're ready to hit the road right away.
Tire Repairs The Pacifico Ford Service Center
Driving requires your full attention, but sometimes we still can't avoid driving over a nail or other sharp object on the road. If you end up with a flat tire, or a tire with a puncture, the service team at Pacifico Ford can find the puncture point and patch it. If the tire isn't repairable, we can help you find a replacement set.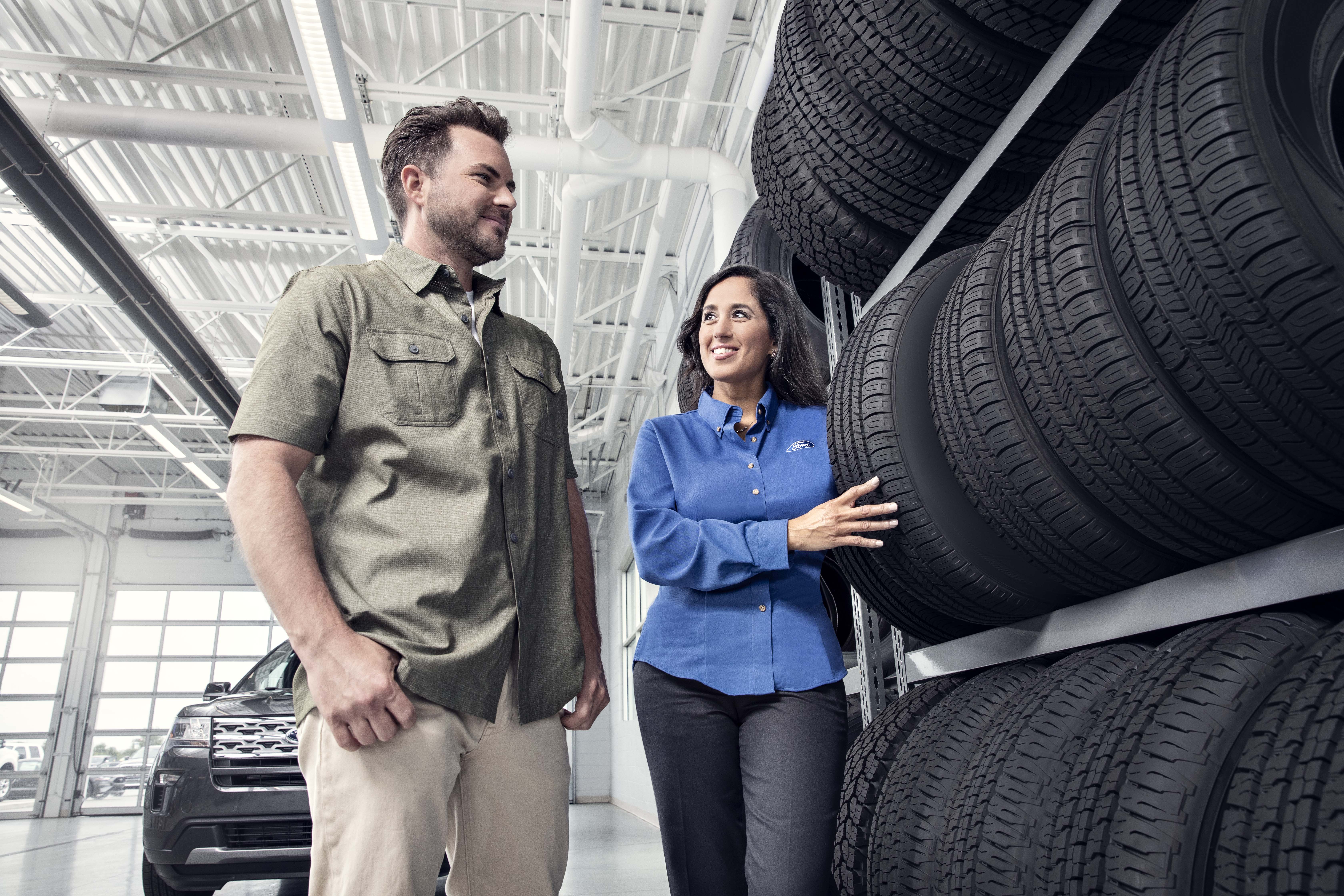 Is it time to rotate or replace your tires? Schedule an appointment with Pacifico Ford in Philadelphia today! Pacifico Ford not only offers tire services, but can perform all of your vehicle's service needs! Check out our service center and our body shop for all of your vehicle's needs!
* Offers subject to change without notice. See dealer for details.